Analysis: Massachusetts Is Still Not Trump Country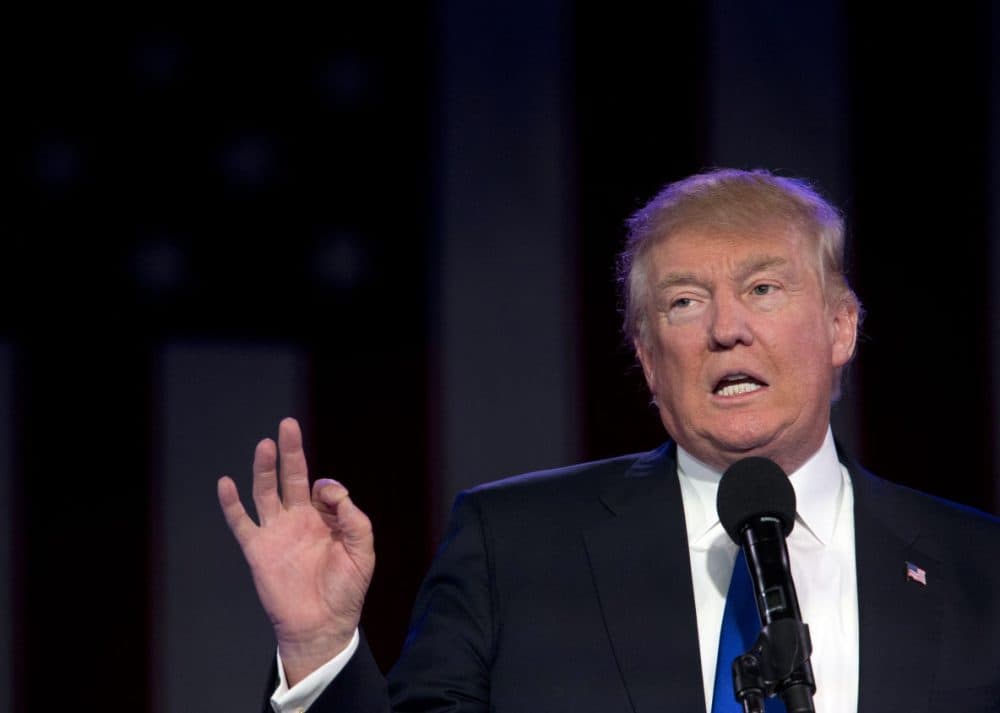 Donald Trump is the de facto GOP presidential nominee, making him the party's national standard bearer for at least the near future.
In Massachusetts, he strode across the primary landscape, clobbering all comers by 30 points or more. When the dust had settled, he had won just under half of the record 637,703 votes cast in this year's Republican primary — a landslide by any definition.
Then, last weekend, Trump's campaign dismissed any lingering questions about his ground game, thumping both John Kasich and Ted Cruz in the state's delegate selection caucuses. One news report used the occasion of this latest victory to declare "Massachusetts is Trump Country."
Some, both inside and outside the Trump campaign, have even suggested he could be the first Republican since Ronald Reagan to carry the state. Local Trump supporter state Rep. Geoff Diehl told the State House News Service that the Trump campaign thinks Massachusetts is in play for November, and said Massachusetts volunteers will be used locally rather than dispatched to New Hampshire, a traditional swing state.
Talking about expanding the electoral map is understandable tactical bravado, even if the goal appears dubious here in Massachusetts.
Everyone should chill out. Massachusetts is still not Trump country.
Read more on WBUR.