Analysis: A Way-Too-Early Look At Marty Walsh's Poll Numbers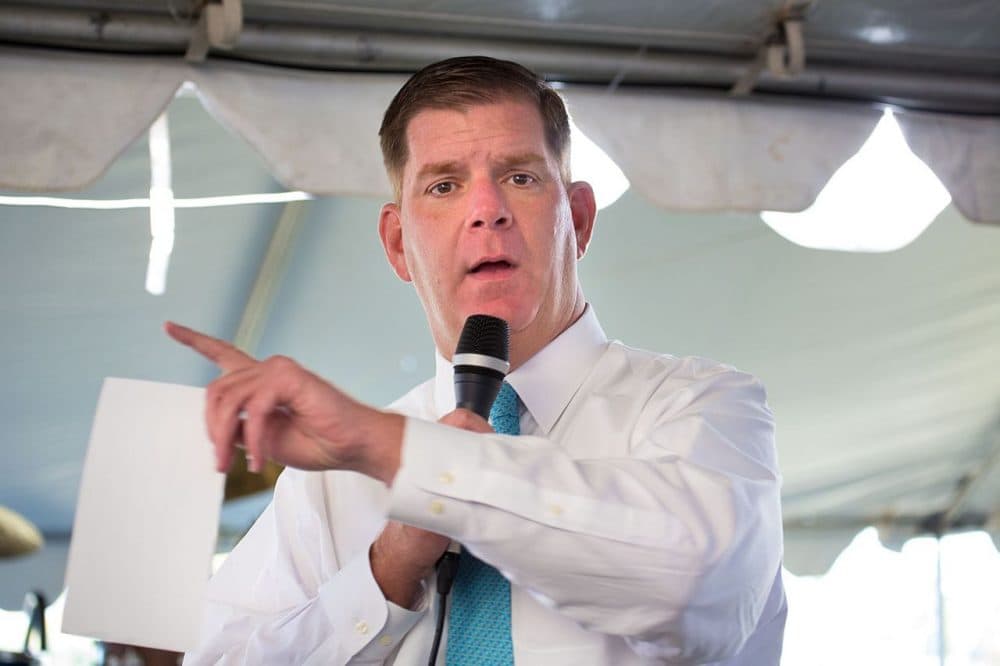 With no statewide offices up for election in Massachusetts this fall, some attention is already turning to the 2017 Boston mayoral election, when Marty Walsh will stand for reelection.
People who don't live and breathe politics (like most voters) are still a long way off from tuning in. But gossip and speculation are already heating up with still 17 months to go before Election Day. A Globe article last weekquestioned whether Walsh's support in the black community is waning. The cancellation of yet another high-profile event (IndyCar Boston) and the high-profile indictment of Kenneth Brissette, the city's director of tourism, sports and entertainment, are roiling the political establishment.
But whatever anxiety and interest the press and political insiders are showing, there is no evidence yet that voters are feeling anything but affection for the mayor.