Analysis: Trump's Bad Week Is Showing Up In The Polls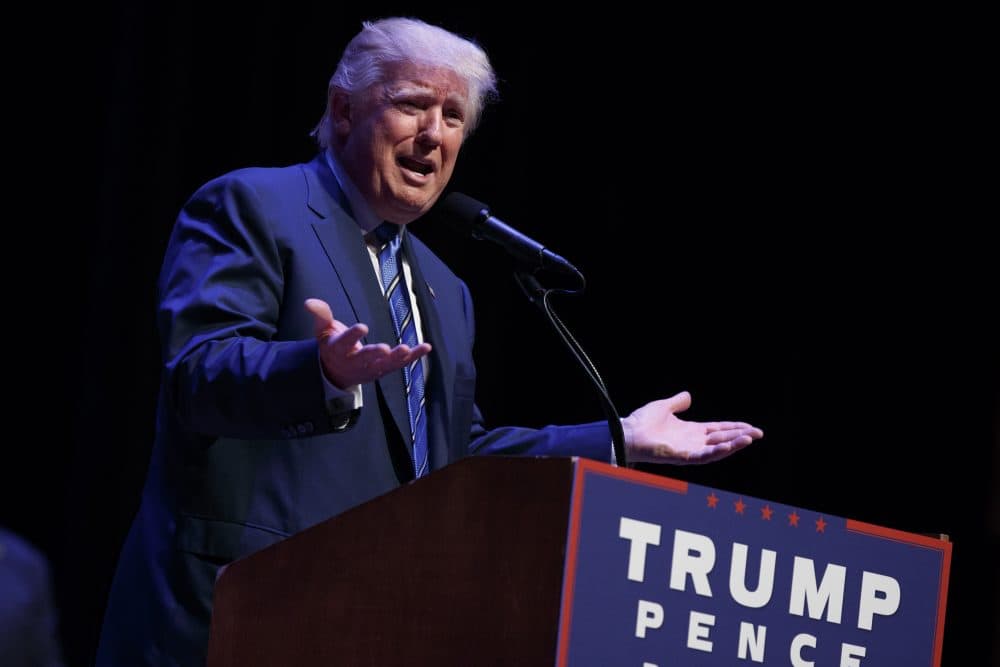 It's been a pretty bad week for the Donald Trump campaign. The news cycle since last week's Democratic convention has been relentlessly negative toward the Republican.
The list of conflicts and problems Trump has encountered in recent days is too long to recite. Much of what he's facing are problems of his own making.
Now it's starting to show up in the polls. A series of state and national pollsconducted over the last week show the depths of the troubles Trump is facing, with just three months to go in the campaign. State by state polling matters most, since it's the Electoral College, rather than the national popular vote, that will determine who is our next president.
Read more on WBUR.