WBUR Poll: Mass. Voters Oppose Charter School Expansion, And Back Legal Weed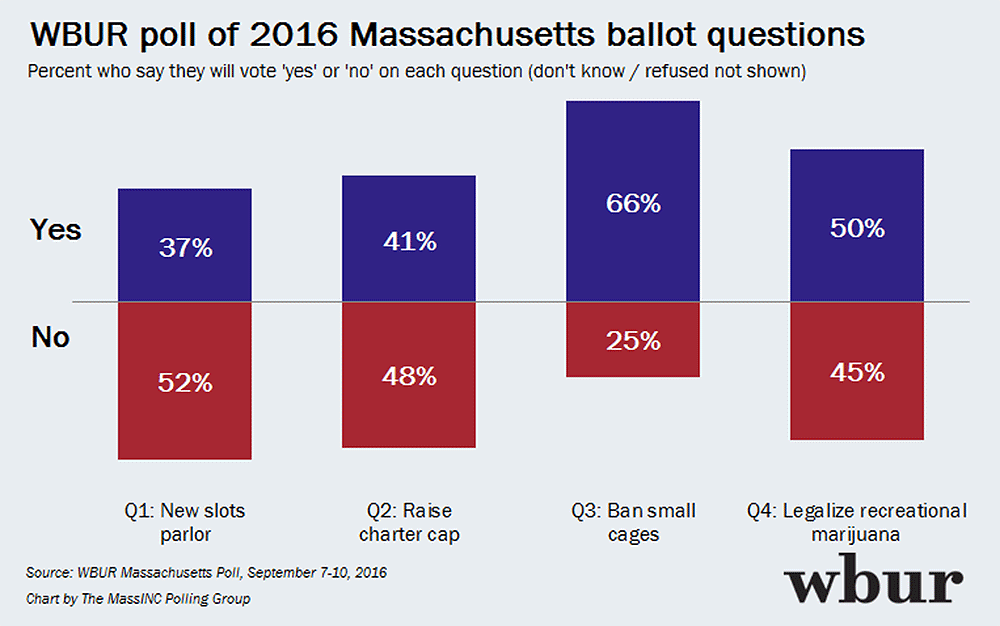 Likely voters oppose a ballot initiative to expand the number of charter schools in Massachusetts.
That's the finding of a new WBUR poll (topline, crosstabs) on the four statewide questions on the ballot this November.
The survey, conducted Sept. 7-10 by The MassINC Polling Group, finds opponents of the measure to expand charter schools outnumber supporters of the measure, 48 percent to 41 percent. Eleven percent of respondents said they don't know, or are undecided.
Read more on WBUR.