Analysis: Why Early Poll Numbers Are No Guarantee For Warren, Baker Reelections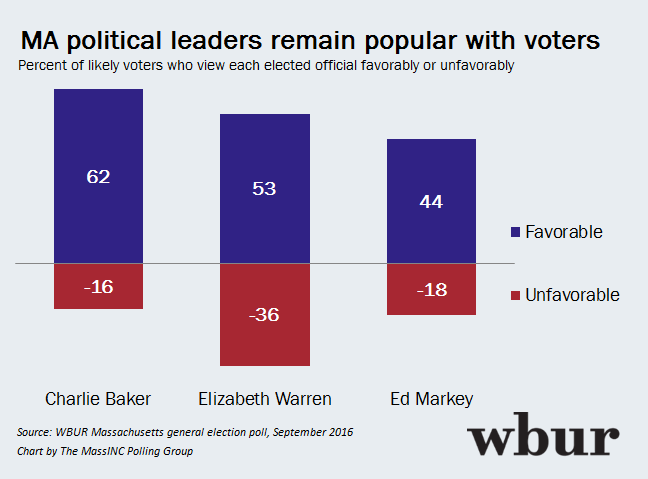 Though the 2016 election is dominating the national news, here in Massachusetts there are no major statewide races on the ballot.
Fast forward to 2018, and both Gov. Charlie Baker and U.S. Sen. Elizabeth Warren are expected to be running for reelection. They are a popular pair.
At this early moment, what are the prospects of a real contest for either office in the 2018 election? If very recent history is any guide, nobody should take anything for granted.
Baker has consistently held extremely high poll numbers on pretty much every measure since taking office. The new WBUR poll (topline, crosstabs) shows he still walks on water. Sixty-two percent of likely Massachusetts voters give him a favorable rating, compared to just 16 percent unfavorable. For the last few years, national polls comparing him to other governors have often found him one of the top two most popular governors in America.
Read more on WBUR.